Our Office Tried this Serum for a Week - Here's What Everyone Thought
HAFTUNGSAUSSCHLUSS
Dieser Blog wurde nicht von Ihrer zuständigen Gesundheitsbehörde genehmigt und bietet keinen Ersatz für eine professionelle medizinische Beratung, Diagnose oder Behandlung. Mehr erfahren

Dieser Blog wurde nicht von Ihrer zuständigen Gesundheitsbehörde genehmigt und bietet keinen Ersatz für eine professionelle medizinische Beratung, Diagnose oder Behandlung. Der Inhalt dieses Blogs dient nur zu Informationszwecken. Bitte halten Sie bei einer ärztlichen Diagnose oder bezüglich Ihren Behandlungsmöglichkeiten mit Ihrem Arzt oder Apotheker Rücksprache. Die Informationen in diesem Blog dienen nicht als Ersatz für die medizinische Beratung. Die Behauptungen über bestimmte Produkte in diesem Blog sind nicht zur Diagnose, Behandlung, Heilung oder Vorbeugung von Krankheiten zugelassen.
Dieser Artikel umfasst: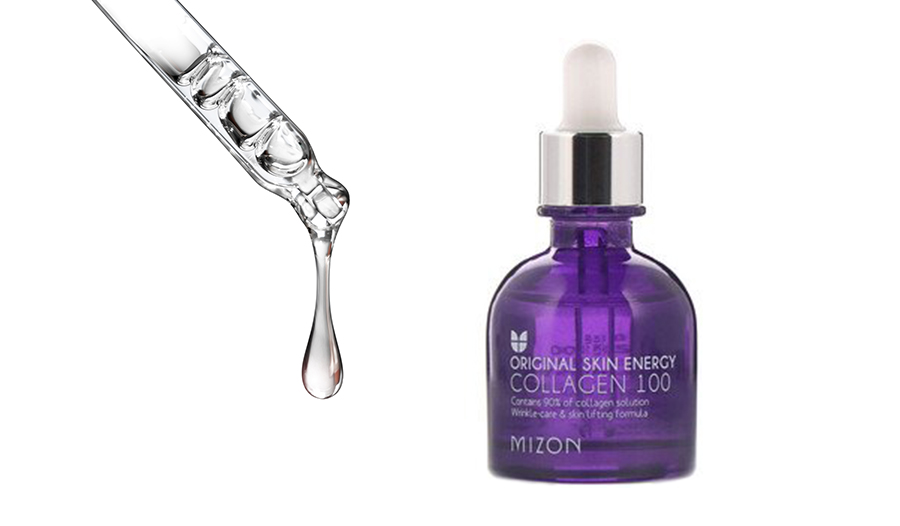 There's no shortage of anti-aging serums out there, and—let's be honest—a lot of them don't do much. When we find one that actually works, we tend to stick with it for the long haul.
We convinced five iHerb Beauty staffers to abandon their usual serum and give a new one a try for a minimum of seven days. It wasn't too hard a sell, as we're already big fans of K-Beauty brand Mizon products around here.
So, did we convert anyone? Keep reading to find out.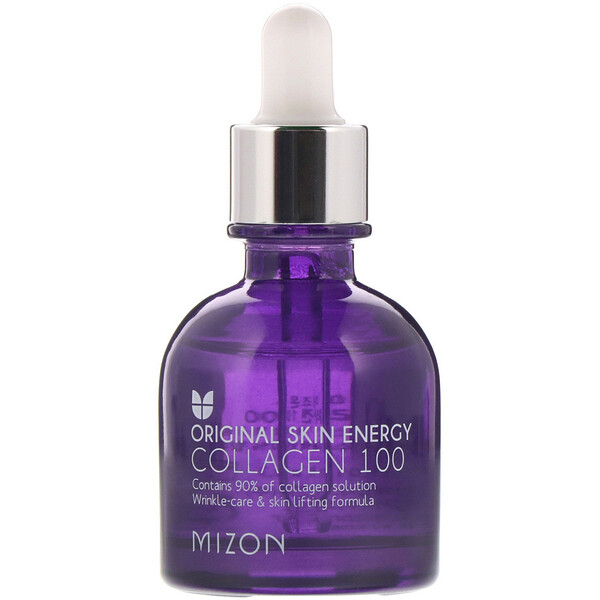 What it is: A nutrient-rich marine-collagen serum that promises rapid absorption and a firmer, more youthful look.
How to use it: After cleansing and toning, apply a few drops to face and neck and tap in until absorbed.
The Reviews
Holly L., Beauty Content Marketing Manager
Skin type: Combination/oily
The Mizon Collagen 100 Serum is a good everyday serum if you're looking for hydration and that classic K-beauty "chok chok" (super juicy and bouncy) look.
Even with combination/oily skin, I tend to choose hydrating products more often than not as I want to avoid fine lines and I love a good glow. So this serum was right up my alley!
The dropper application is typical of a serum and the consistency makes it easy to spread around the face. I did notice quite a bit of stickiness as I patted it in, but I think that's what collagen does in a topical product.
This product had an interesting reaction with my normal moisturizer, making it clump up weirdly but nothing a little bit more rubbing in couldn't fix.
The verdict: Overall, I enjoyed this serum and think it would be good for anyone who is looking to plump up their skin with something hydrating, or for someone jumping into the world of K-beauty for the first time and is intimidated with the variety of products available. It's a great starter serum for that purpose.
Tom S., Brand Design Manager
Skin type: Combination
Skin care is a fact of life for me. And I've taken it on with full force, adopting a 10-step routine to treat my combination skin with a focus on breakouts and anti-aging.
10 steps is already a lot, so to add in the Mizon Collagen 100 Serum for 7 days, I opted to leave out my regular hyaluronic acid treatment, also by Mizon. I know they are not exactly the same thing, but both products do advertise "wrinkle care" on their label so to keep things simple, I swapped them.
When I started this product test, my skin was in generally good condition with concerns for oil on the t-zone and some dryness on my cheeks. I also have two horizontal lines on my forehead, but no deep furrows or crow's feet.
First impressions: the serum looks and feels like a niacinamide that I use–clear with a silky texture. It doesn't have the tingle of a snail serum. A little goes a long way, feeling cool as it goes on the skin and I don't notice a scent. I apply it only in the morning, but to my entire face and on the front of my neck.
I have been using it for nine days (as of this writeup) and I do feel a little more bounce in my skin–that subtle spring back when I push lightly. I haven't noticed any difference in my forehead lines, and after the first four days stopped applying it there because of congestion and breakouts. Where I have noticed some change is on my neck. The lines there are definitely softer and the skin feels firm and fresh–that was a nice surprise.
The verdict: Based on the short-term results I will probably keep it on my rotation, but not use it on my t-zone area, sticking with other products in my regimen for areas where I'm more prone to clogged pores and breakouts.
Oksana B., Director of iHerb Beauty, Russia
Skin type: Oily
My skin is very oily, with enlarged pores, and often it is dehydrated. I live in a colder climate, with cold winters and central heating in houses, that dries out my skin really fast. When choosing a serum, I want a product that hydrates skin, and also protects it from aging.
The texture of this serum texture is pretty typical, and it seems unscented. It takes longer to completely absorb than other serums I used, but it is recommended by Mizon to facilitate absorption with a light massage, and that actually does the trick. It's a good reminder to self-massage your skin regularly, as it has a great toning effect.
I used and continue to use this serum every day. I apply it at night, after cleansing, and before using my regular night cream. After several days of use, I notice a more even skin texture, plumpness, and an overall hydrated feeling.
The verdict: I really like using this serum and will continue to do it.
Kelly C., Content Marketing Strategist
Skin type: Dry, sensitive, acne-prone
Even though the jury is still out on whether digestible or topical collagen products have a visible effect on the skin at all, I hoped this serum could help plump and brighten my skin as I am past the age of peak collagen production!
First impressions: I was surprised to see that the serum was watery and light-weight. Collagen products I've used in the past were thicker and more gel-like. It was really easy to drop the serum right on my face and instantly made my skin feel nice and hydrated.
The verdict: After seven days of testing, I have been reaching for this serum to seal in hydration. Since the consistency is tacky and goes on smoothly it is perfect as a final step to lock in my other products. Overall this serum feels cool and soothing and has helped calm my sensitive skin.
Irene C., CRM Ops Manager
Skin type: Dry
I've had dry skin for as long as I can remember. Whether I lived in New York or Los Angeles, I veered away from using moisturizers with sunblock because of the drying effect it would have. I even started to only use a moisturizing foundation as spot cover-up and otherwise I ditched using powder/foundation on the whole face because it would really dry out my skin by the end of day. I needed a moisture-locking barrier badly. For this reason, I was excited about this serum and added it as a part of my daily (morning and night) routine.
First, I would wash my face and use a moisturizing toner, then apply the serum. I only needed 1-2 drops as a little product goes a long way. Once you apply, it has a moisture bomb effect, but it remains sticky for a bit so you have to wait until it fully dries before applying makeup. Quick tip: when in a hurry, try to pat it into the skin for faster drying.
As it dries, it starts to tighten the skin. After it dries, skin feels smooth and taught. Best of all, there's no oily residue that most products that promise moisture have. I would say that after about 3-4 days of continual use, my skin remained quenched all day. At day seven, my skin looked brighter. Best of all, it smells great!
The verdict: I would say introducing this collagen product into my skincare routine really made a difference in achieving my plump skin goals!
Final Thoughts
Overall, iHerb Beauty staffers found Mizon Collagen 100 to be hydrating, plumping, and a good addition to their skincare product rotation.
Have you tried this product? If so, leave a review and let us know what you think!